MARAIS Marin (1656-1728)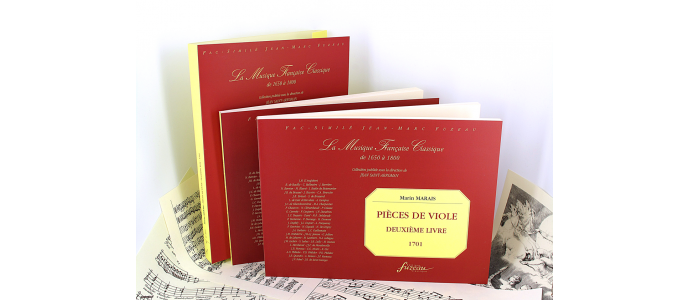 Marin Marais was baptised at Saint-Médard the day of his birth, on May 31st 1656.

He was choirboy at the choir of Saint-Germain l'Auxerrois (1667), and he there met Michel-Richard Delalande, also a choirboy. He left the "maîtrise" of Saint-Germain l'Auxerrois, and studied viol with Monsieur de Sainte-Colombe. Aged 19 years he joined the Paris Opera Orchestra. He obtained the Brevet of "joueur de viole de la Chambre du Roy" on August the first 1679.

On August the 20st 1686, he finished the dition of his "Premier livre de viole" dedicated to Jean-Baptiste Lully : the dedication indicates that he was Lully's pupil.

On the occasion of the thanksgiving service in the church of the Pères de l'Oratoire rue Saint-Honoré, he composed two motets : "Mr Marais, ordinaire de la chambre du Roy" led this ceremony with all imaginable success. There were two hundred and fifty musicians or instrumental players" (04.1701). Circa 1704 he becomes "batteur de mesure" (conductor) at the Opera in replacement of Campra.

On November the 14th 1709, he played in Versailles for the Elector of Bavaria. The Marquis de Sourches reported; "in the evening Marais performed fir him, that famous viol player, and he took great pleasure in it; because as he is a fine player himself, he was better able than any other to appreciate the skill and finesse of Marais' playing, which made him want to hear him again after supper."

Titon du Tillet : "Marais three or four years before his death had retired to a house in rue de l'Oursine, faubourg Saint-Marceau where he cultivated the plants and flowers of his garden. He rented a room however in the rue du Battoir, in the disctrict of Saint-André des Arcs, where he gave lessons two or three times a week to those who wished to perfect their viol playing".

On August the 15th 1728 he died in Paris.
Comments
Leave your comment